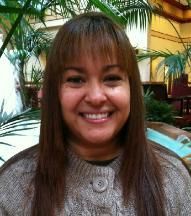 I am a Connecticut Licensed Massage Therapist #006910. Graduated from the Connecticut Center for Massage Therapy in 2011. I hold a National Certification for Therapeutic Massage and Bodywork and a member of the American Massage Therapy Association. I believe that a massage goes beyond the physical to be a touch of serenity that creates balance in the body, mind and spirit. Each massage is customized with a blend of techniques personalized to meet my client's individual needs. Modalities offered are Swedish, Deep Tissue, Sports Massage, Energy Work, Acupressure, Basic Reflexology, Aromatherapy, and Hot Stone in April. I continue to attend workshops to learn other modalities to expand my practice. I look forward to hearing from you.
My Story
After years of living life on the fast track trying my best to keep up with the duties of wife, mother, student, employee, friend and many more roles that demanded my time and attention my body started to complain about the stress and pressure I was putting it under. In a very short period of time I believe I saw every Specialist Doctor possible in Connecticut. Doctors, Interns, Lab Techs, poked, prodded and extracted from every inch of me (it seemed) only to come up with a number of possible ailments and very little solutions to my physical discomforts. I became disillusioned by the medical profession and with little hope of every feeling "right" again I found myself falling into a bout of depression. I felt like a walking disease and I was only in my thirties and falling apart! Finally a dear friend told me to explore Holistic Medicine. I started researching ways to live a more natural way – a holistic way of living. My journey and endeavors led to massage, energy work, essential oils, and a healthier style of eating.
It did not take very long before I began to feel a whole lot better and I am continually amazed by the findings, the leaps and bounds in my personal transformation since I began this life changing path to health and wellness. It is through this personal experience and the encouragement of two dear friends that I was led into a career of Massage Therapy. It is my very personal experience with the positive effects of self care that I bring many tools to my practice. Each massage is catered to you the client. I will listen to you and I will take great care in creating a sense of ease and comfort not only in your body – but also tending to your mind and spirit. My enjoyment comes from knowing that you – my client - will leave my space feeling a greater sense of balance in body, mind, and spirit.